This afternoon my braces were finally activated, but before I talk about it, let me share with you my first month of having orthodontic braces.
Yesterday was my 30th day of wearing braces. Actually it feels ordinary. Thou I can feel more the brackets on my lower teeth I find it comfortable . But during my
first 3 days
, after the braces had been installed, I got some sores on my lower cheek because of hook on the bracket . So that's the main discomfort. And also, I use to feel the aches on my teeth, like when I push it with my tongue, it kinda hurt a bit. But still it's tolerable. I did not take any pain killers or wax to address the discomfort. I can still stand the pain. "Wa epek pa!", let's see how will I react on my first adjustment. Katakots!
The real thing that bothers me is that it's hard to eat all the food that you used to eat before. You must be very careful when chewing and of course you should not eat those crackers which are very thick, baka matanggal bracket mo.
And of course, you cannot do the usual thing you do before, na you can brush your teeth after 15 minutes or more, because you're not having "Tinga" on your teeth. But with braces, you just can't! Brushing your teeth after meal is a MUST! I always make "takip" on my mouth when I speak to my co-workers when we eat lunch "kahiya naman ang tinga ko". I even do the "gargling of water" after I eat so lesser "tinga".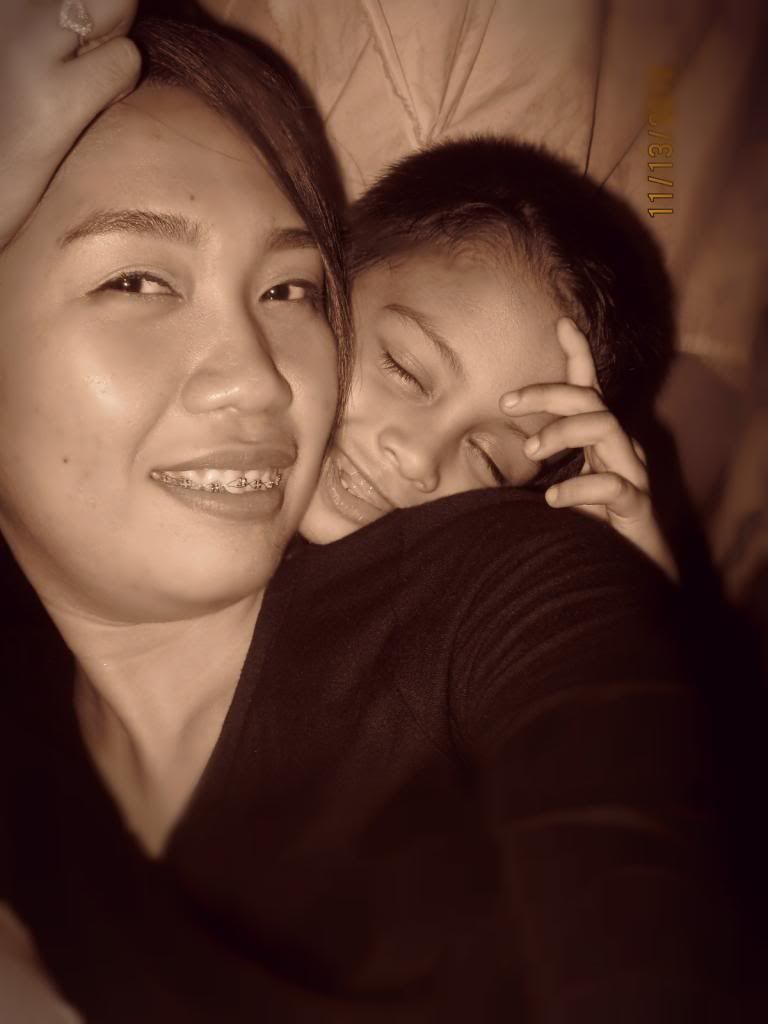 If you will look closely on my teeth, the wires aren't straight yet.
One week
after, a tragic came upon, one bracket has been dis-attached on my tooth not because I ate something hard, you know why? Bumabangga yung upper teeth ko sa may 1st molar teeth ko sa baba. So ayun, when I was sleeping ,siguro nag grind ako and bigla nalang ako nagising because of the loud sound that came from my mouth.Yun pala natanggal na bracket ko. Pero nakaattached pa rin naman sya sa wire, so I immediately went to my dentist and fortunately, wala pa naman bayad yung bracket na natanggal since di pa daw activated yung braces ko.hgju jn
There's also good thing on having braces. I become more careful with my teeth. I always make sure to brush my teeth 3 times a day, gargle twice and floss it at night.I also notice that my gums become healthier specially on my central area. And most specially I can do the "Big Smile" na everyday without getting conscious of my hooked tooth kasi natatakpan na ng braces.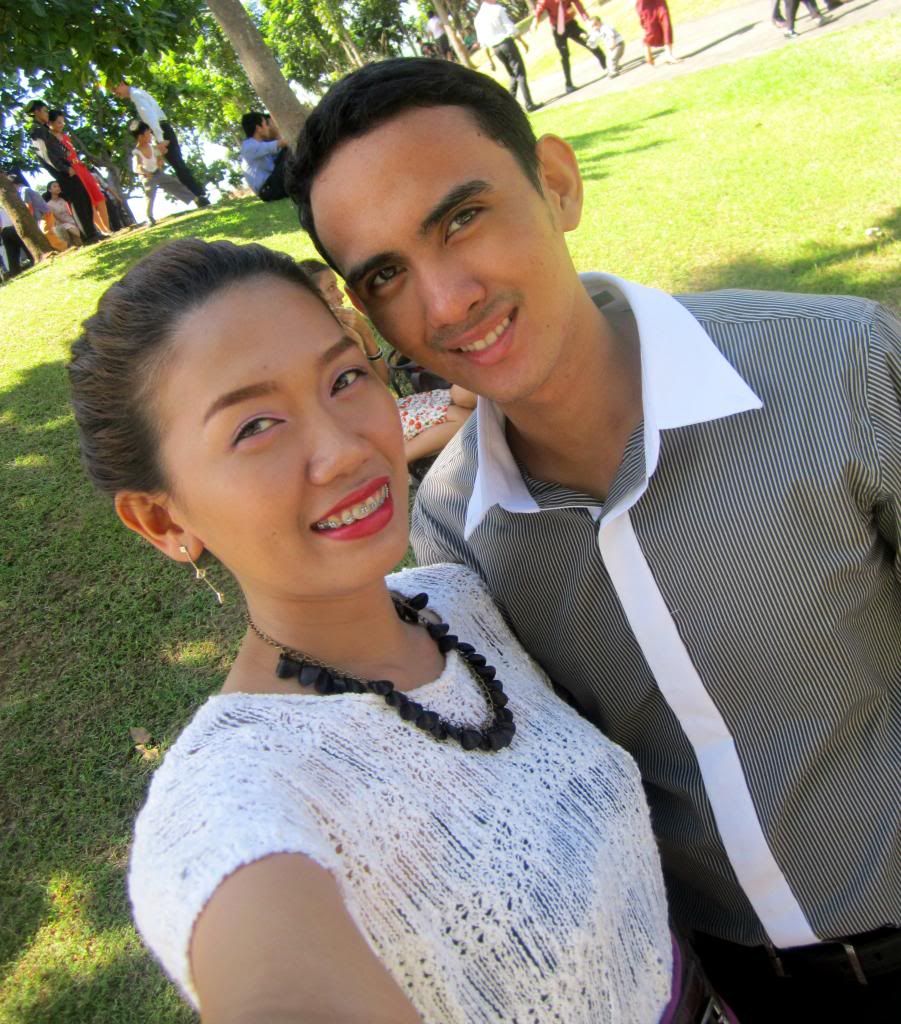 Aha, todo smile ang lola nyo!
I went for "Turquoise" pala for my rubbers. But now I decided to go for darker colors since they said that darker colors will make your teeth appear whiter. So I'll share with you what's the new colors of my rubbers on my next update. All I can say now is, nasa "tiis-ganda" moment na ako after my activation. Kailangan ko na yata ng pain killer!
And that's it.
Stay tune for the next episode!
lol
Love,