Here's another lip product review. This is my first time to try the Maybelline Moisture Extreme Lipstick. I did not know that it was already discontinued. And I didn't even notice the manufacturing date. But don't worry, though it was dated 2008, and we are now 2012, I've been using this for almost 10 times, and still, I am breathing. And I think the product is not yet expired. Maybe you are all wondering how I got this, my neighbor sell this to me for only P80.00. I really wonder why did Maybelline discontinued this product. They're just wrong! Wanna know why, hear my thoughts by reading more below.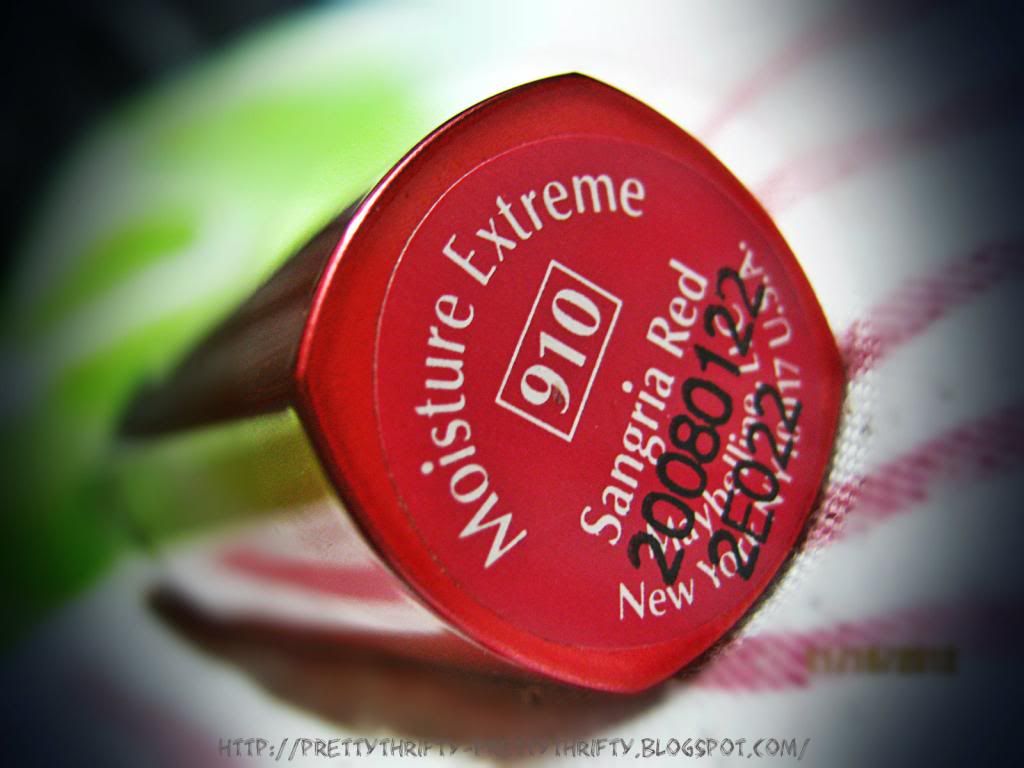 Maybelline Moisture Extreme (910) in Sangria Red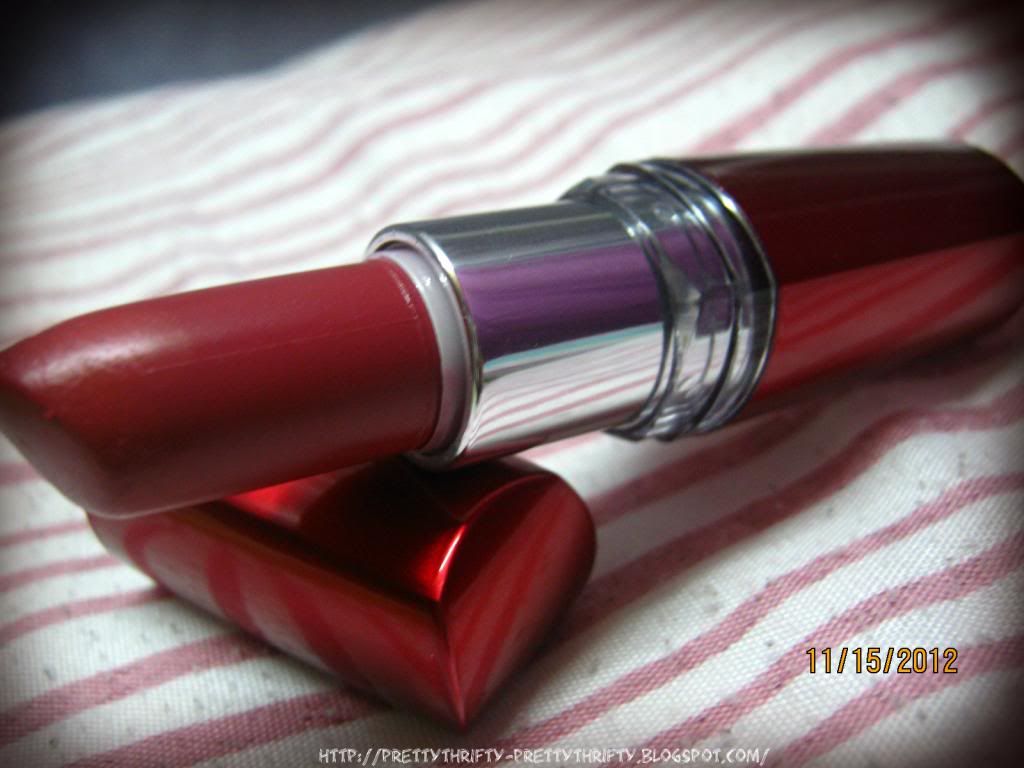 The packaging is really nice. It comes with the shiny red and silver tube.
This is how the product looks like.
Now the swatches: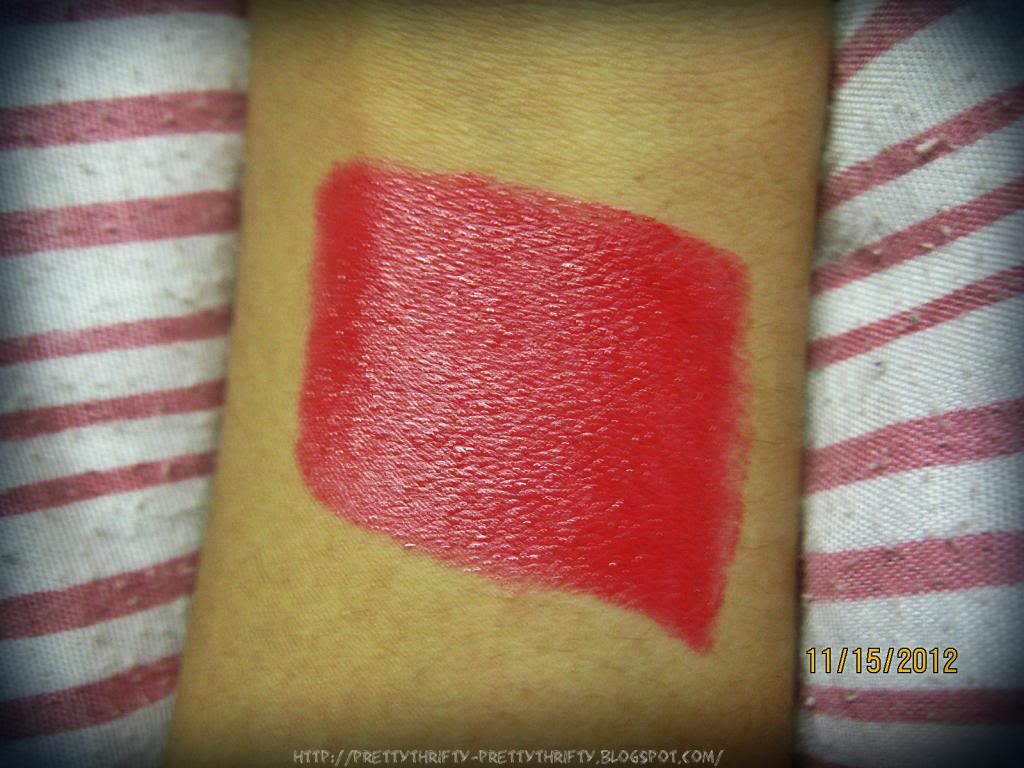 Again and again, I am not sure about its undertone. But it seems like it has plum undertone. Uggh, just correct me guys on the comment box if you have any idea if how it looks like on you.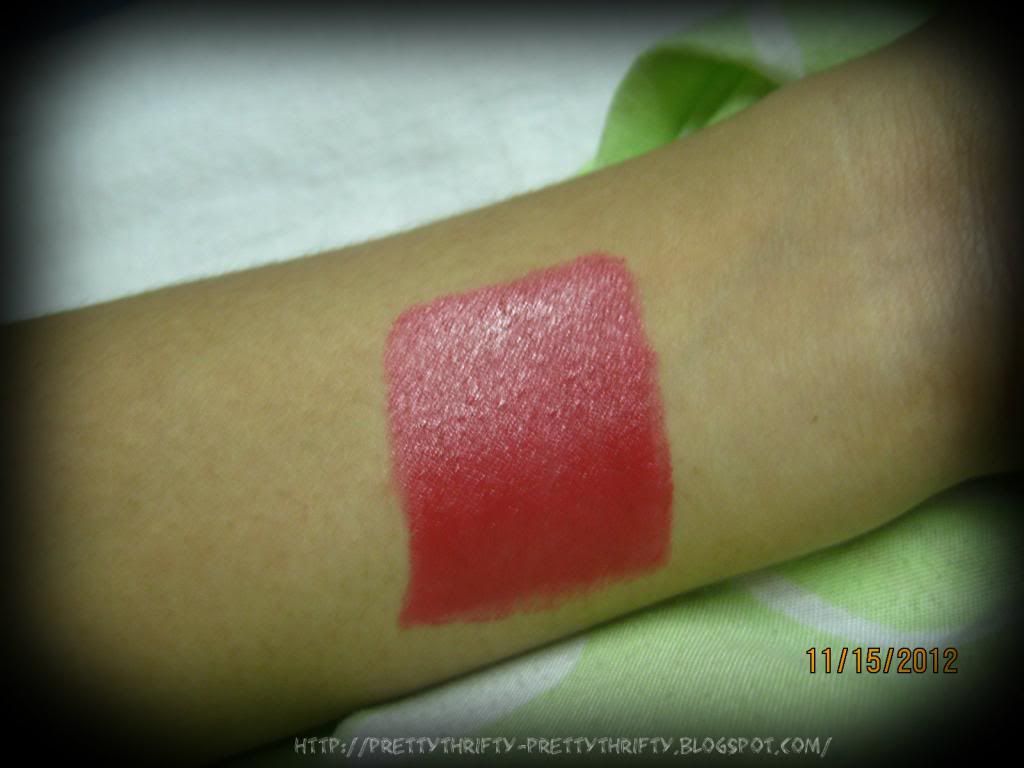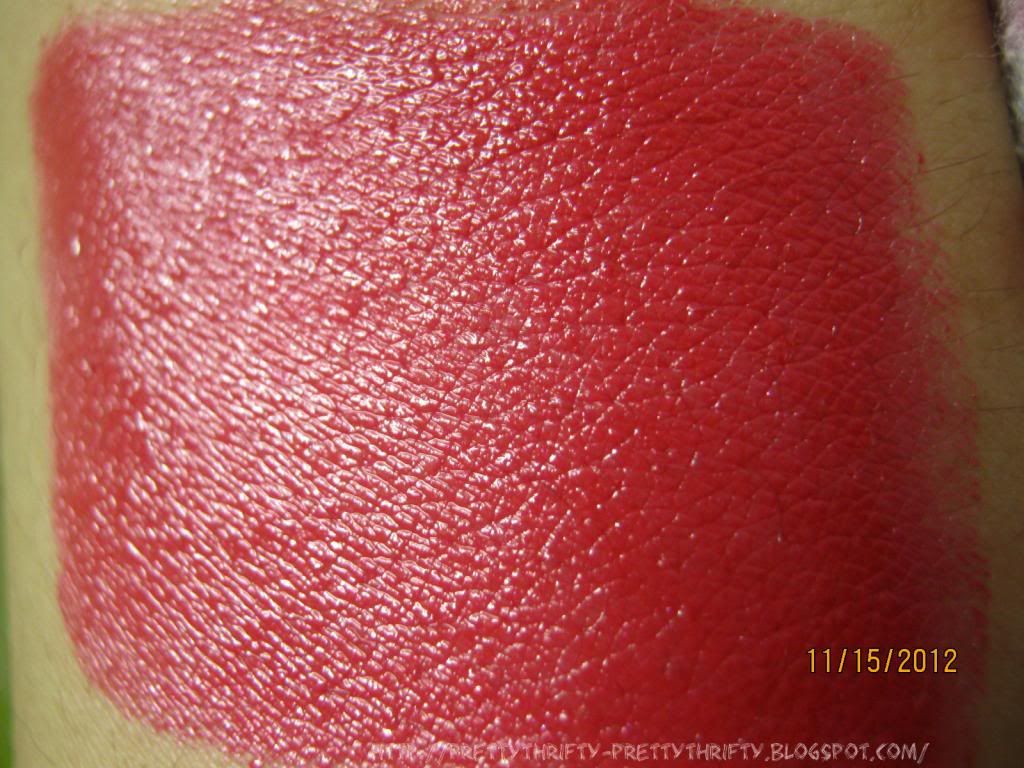 As you can see, the consistency is creamy. It may look shiny but it isn't actually in personal. It is 50 % satin and 50% matte. And there is something special with its formula that I never experience from all of the lipstick that I ever tried (kala mo naman ang dami ng natry e no?).
Comparison:
Left - Right:
The lipstick itself feels smooth on lips. And I am very much impressed with its pigmentation and consistency. It gives you a nice shine on lips but not too much. The texture of the lipstick is thin but the pigmentation is so great! It's neither sticky nor heavy when applied in 2 or more layers and it really moisturized your lips so you don't have to apply lipbalm underneath!
This has 4.1./5 rate on ebay. And upon reading the reviews, majority is that they really love the lipstick. You can click the link to know more if how good the lipstick is. And I am too, I just love this! I just wish that my neighbor have different shades but this is the only shade that she was selling.
The Pro's and Con's: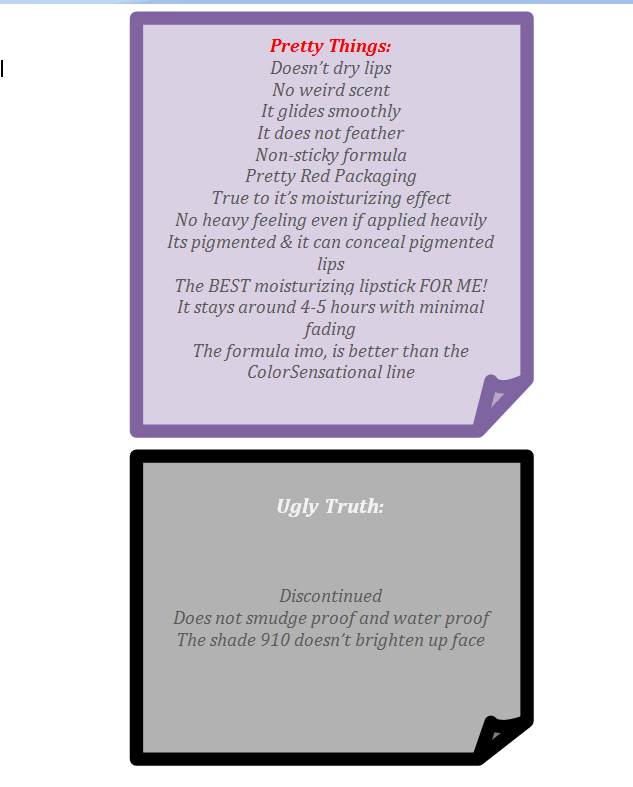 Sorry guys, but I don't have a nice picture wearing the lipstick. I only cropped a picture of mine:
And of course FOTD wearing it: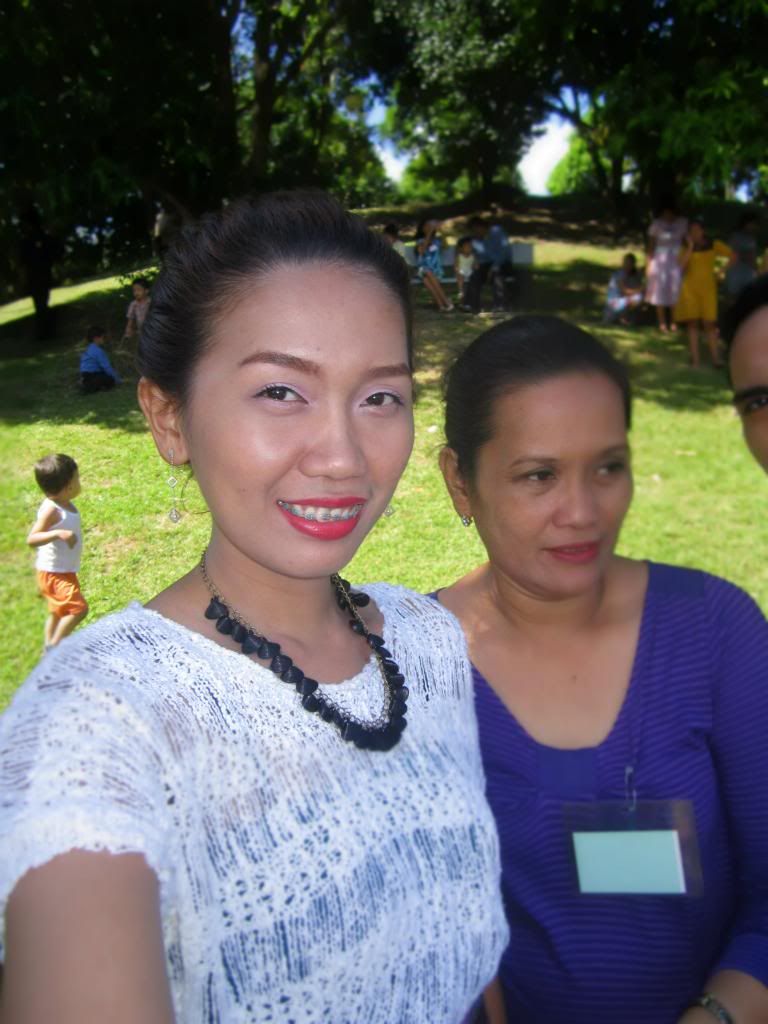 Say hi to my mom! Nyahaha and to my white cast pes!
What do you think guys, they shouldn't discontinued this right?
Does the shade looks good on me?
Next post will be an OOTD, finally!